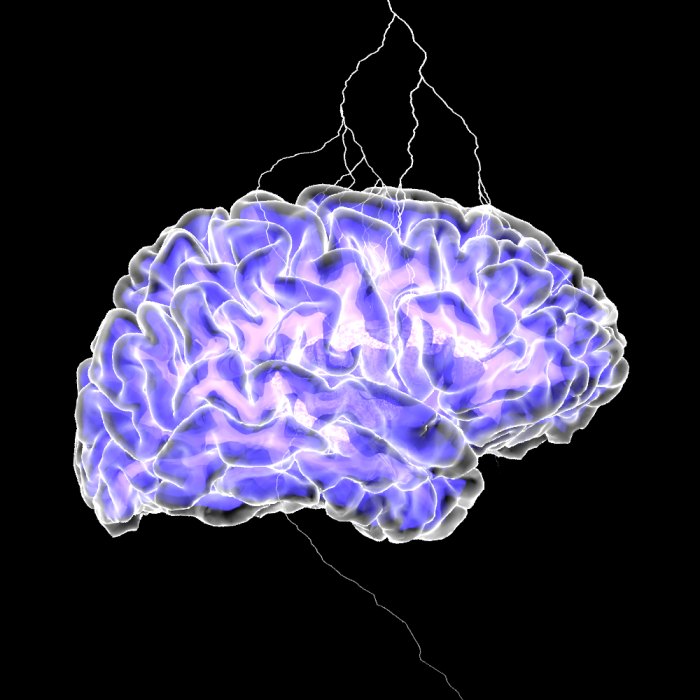 Neuromodulation of the human brain
Recent breakthroughs have demonstrated the utility of direct electrical stimulation as a therapeutic tool for brain disorders such as Parkinson's, epilepsy, and OCD in hundreds of thousands of patients. We study how direct electrical stimulation affects the human brain, particularly from the level of single neurons to local field potentials. In understanding the neural mechanisms of electrical stimulation, we will be to derive novel, targeted, and mechanistically driven therapeutic approaches that could revolutionize stimulation-based treatment for patients and open up new therapeutic avenues for interacting directly with the human brain.
Publications
Nair DR, Laxer KD, Weber PB, Murro AM, Park YD, Barkley GL, Smith BJ, Gwinn RP, Doherty MJ, Noe KH, Zimmerman RS, Bergey GK, Anderson WS, Heck C, Liu CY, Lee RW, Sadler T, Duckrow RB, Hirsch LJ, Wharen RE Jr, Tatum W, Srinivasan S, McKhann GM, Agostini MA, Alexopoulos AV, Jobst BC, Roberts DW, Salanova V, Witt TC, Cash SS, Cole AJ, Worrell GA, Lundstrom BN, Edwards JC, Halford JJ, Spencer DC, Ernst L, Skidmore CT, Sperling MR, Miller I, Geller EB, Berg MJ, Fessler AJ, Rutecki P, Goldman AM, Mizrahi EM, Gross RE, Shields DC, Schwartz TH, Labar DR, Fountain NB, Elias WJ, Olejniczak PW, Villemarette-Pittman NR, Eisenschenk S, Roper SN, Boggs JG, Courtney TA, Sun FT, Seale CG, Miller KL, Skarpaas TL, Morrell MJ; RNS System LTT Study. Nine-year prospective efficacy and safety of brain-responsive neurostimulation for focal epilepsy. Neurology. 2020 Sep 1;95(9):e1244-e1256. doi: 10.1212/WNL.0000000000010154.
Basu I, Robertson MM, Crocker B, Peled N, Farnes K, Vallejo-Lopez DI, Deng H, Thombs M, Martinez-Rubio C, Cheng JJ, McDonald E, Dougherty DD, Eskandar EN, Widge AS, Paulk AC, Cash SS. "Consistent linear and non-linear responses to invasive electrical brain stimulation across individuals and primate species with implanted electrodes." Brain Stimul. (2019); PMC30904423.
Basu I, Crocker B, Farnes K, Robertson MM, Paulk AC, Vallejo DI, Dougherty DD, Cash SS, Eskandar EN, Kramer MM, Widge AS. "A neural mass model to predict electrical stimulation evoked responses in human and non-human primate brain." J Neural Eng. (2018); PMC30211694.